Let the passion of Flamenco heat up your Valentine's Day! Join us for a very special evening as René Heredia and his Flamenco Fantasy Dance Theatre bring the heart and soul of Spanish gypsy flamenco to the Cherokee Ranch and Castle for a dazzling dinner show, complete with colorful costumes, castanets, stomping feet, and fiery passion.
Wednesday, February 14, 2018, 7:15 pm (doors open at 6pm)

Cherokee Ranch & Castle

6113 N. Daniels Park Rd., Sedalia, CO 80135
The intimate setting of the historic Cherokee Ranch and Castle Great Hall is ideal for artists to perform their highly expressive dances, seemingly an arm's length from where guests sip Sangria at their cozy tables.
Be prepared for an evening of passion, power, music and dance all while enjoying an authentic Spanish meal by candlelight in the magnificent Great Hall.
Tickets: $80, includes Candlelight Dinner & Dessert and Castle Tours
Purchase tickets at Valentine's Flamenco Fire
Sensuous flamenco dancing accompanied by gypsy guitar magic will deliver a night to remember. Olé!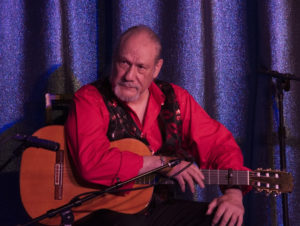 René Heredia was a beloved, loyal friend of Tweet Kimball and her castle. We are honored to keep their friendship and her love of Flamenco alive through this very special encore performance.
Reservations Include: 
Castle Tours, Performance, Dinner & Dessert
Cash bar available for Wine, Beer, and a delicious winter Sangria.
Maestro René Heredia is from Granada, Spain and is a direct descendant of the gitano flamenco puro tradition as passed down to him by generations of his gypsy family. He has performed with the greatest flamenco artists of his time including Carlos Montoya, Carmen Amaya, Sabicas, José Greco, Paco de Lucia, and many others.
As a performer, teacher, choreographer, mentor, and recording artist, Maestro Heredia is credited with bringing flamenco to Colorado and has received numerous awards, including the Governor's and Mayor's Awards for Excellence in the Arts.